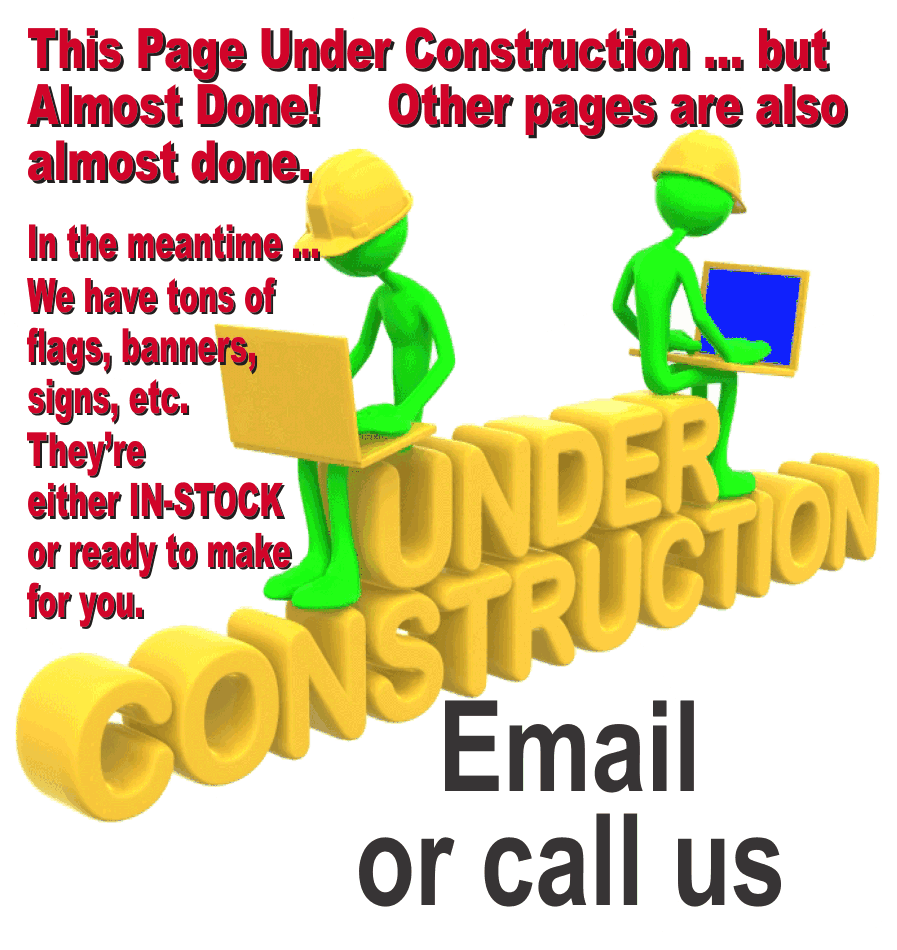 For GPS purposes, our street address is:

Abe Lincoln Flags & Banners
8634 Lee Highway
Fairfax VA 22031 (Merrifield area of Fairfax)

From I-66: Take I-66 to exit 62 (Nutley Street).
1st ramp. Take Nutley SOUTH toward Fairfax.
2 short lights (its a metro transit point.
You're now at the intersection of Nutley & US 29
(see Pan Am Shopping center (Safeway, MicroCenter, Michael's Crafts, etc).
Turn left onto Lee Highway (US 29).
Travel 6 lights. (not far apart.)
5th light is the Fire station -- always blinking yellow.
6th Light is Cedar Lane (Notice 7-11 on right).
As soon as you cross Cedar Lane,
get in the left hand (turning lane).
and Pull into our 5-Store Plaza.
We're right next to TIPPY'S TACOS.
If you go too far, you'll end up at Prosperity Avenue
(Merrifield Post Office, BMW Dealer, Drug Store
If traveling from I-495, take exit 50 (ARLINGTON BLVD
WEST TOWARD FAIRFAX). Travel 5 short lights.
Left onto Prosperity Avenue.
First traffic light, turn left onto Lee Highway (US 29).
We're on the right, just before the 1st traffic light
(at Cedar Lane).
There is a 7-11 diagonally across from us
... Our store is next to Tippy's Taco's.