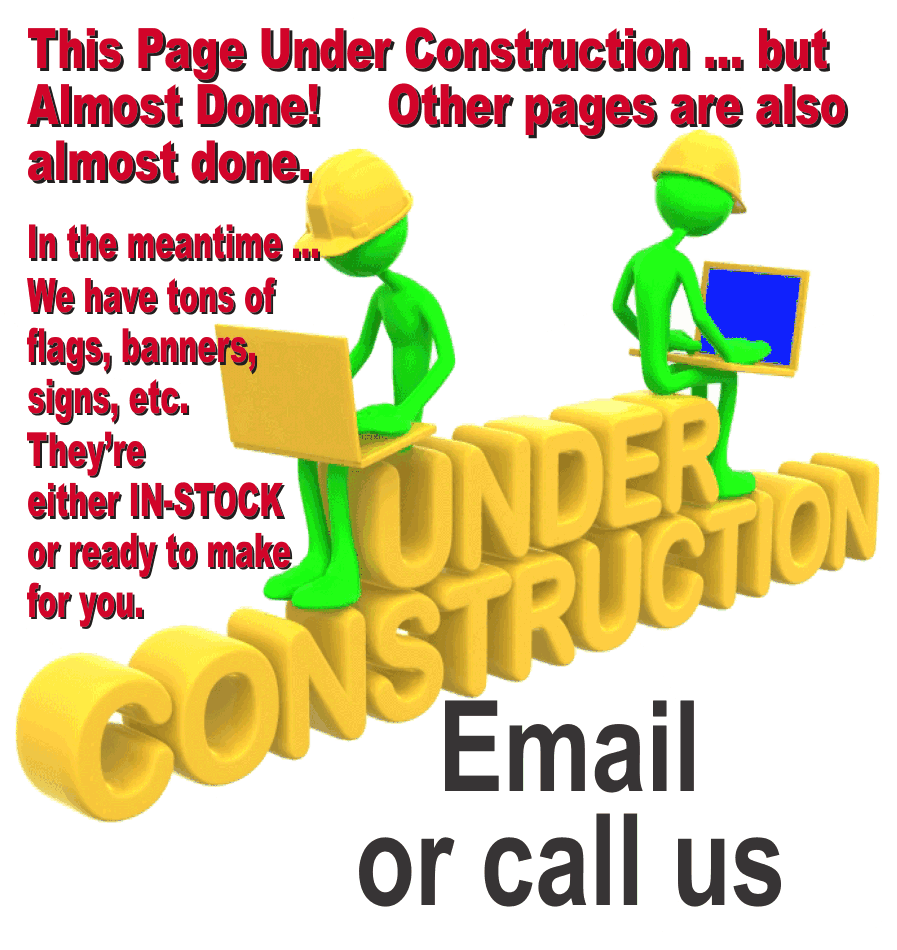 How long will my vmi flag last?
VMI flags are all imported from China by the manufacturer. These beautifully-made flags can be cherished as family treasured keepsakes.
But they don't last forever!
Fabrics break down over time, especially if placed in hot/humid locations.
Your VMI flags are all made for outdoor use, but, like any flag, their anticipated life expectancy is based on 3 factors:
1. Wind (fraying)
2. Sunlight (fading)
3. Long outdoor exposure (subject to the prolonged effects of the elements over time)

Our recommendation of usage and display of your VMI banner (for both the large and garden flag) is to display it only for special events (birthdays, when your VMI cadet is home on break, patriotic dates, anytime you are participating at a VMI parent event).
That way, you're surely going to get many years of use out of your VMI banner.
And if I may say so myself, having the banner on display from time-to-time reminds your neighbors that you're a proud parent of a VMI cadet or alumni!
If you any questions, always feel free to contact us at abeflags@aol.com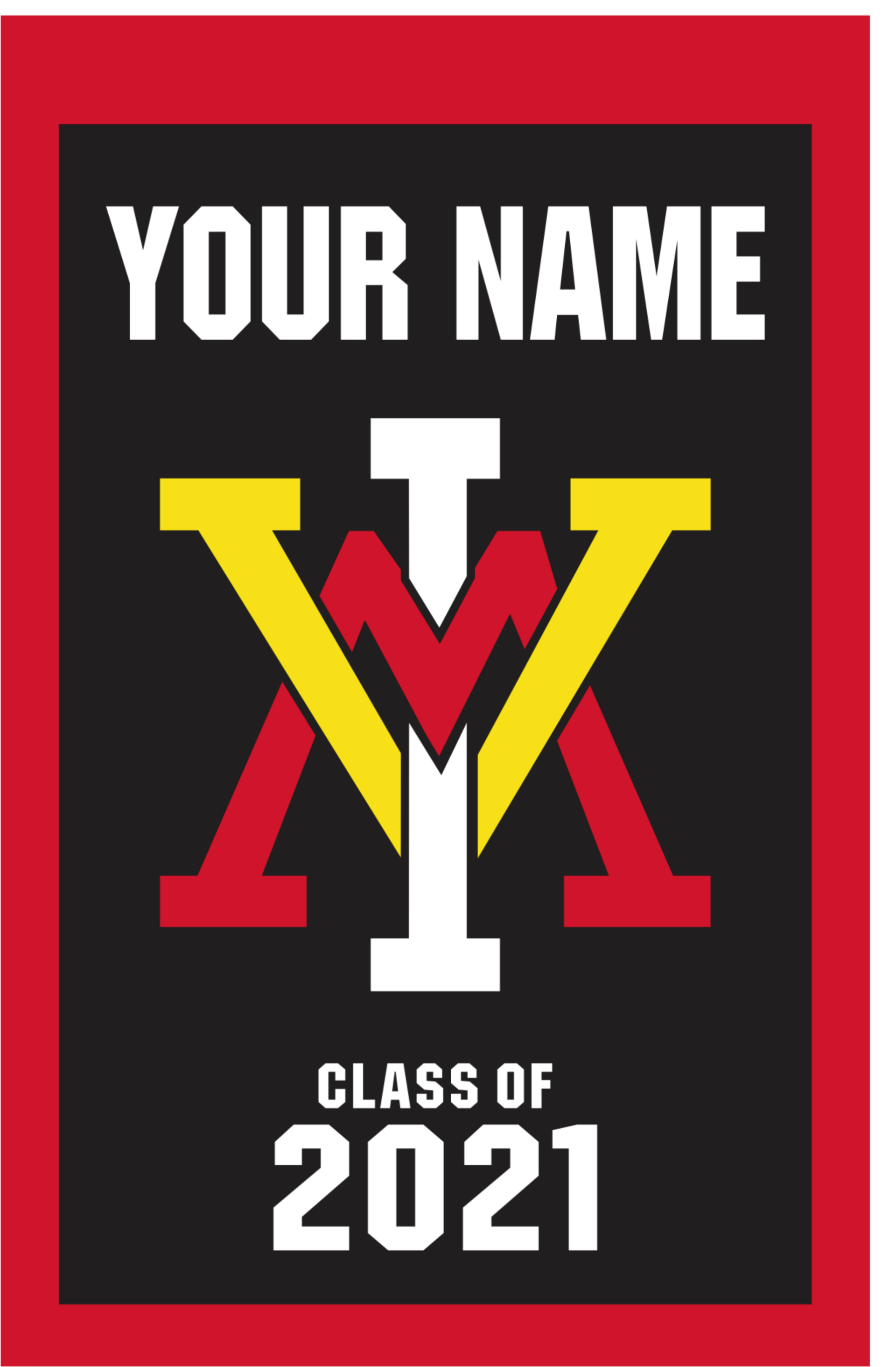 Price: $70
Blank Banner: $35
(No name, no year)
White Banners are discontinued! Ask for availability.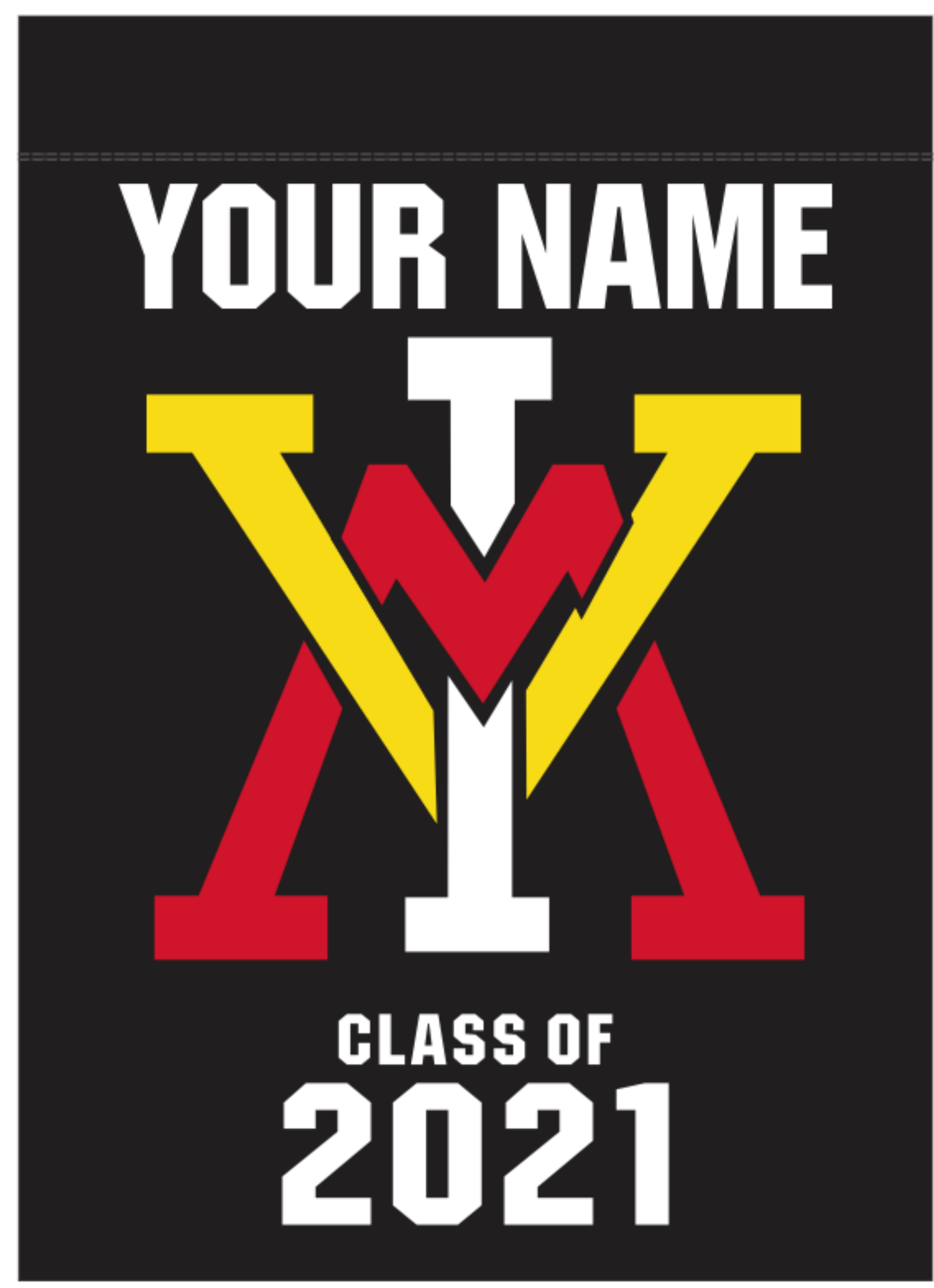 Custom w/ Name & Year: $26.95
Blank Flag: $12.95
Garden Flag Holder: $9.30
(special VMI pricing)
ADDITIONAL CLASS YEARS
2 years: + $5 3 years: + $10 4 years: + $15 5+ years: + $20
Until now, we did not charge for additional years.
Because this requires custom designing, material cutting, and labor time, we now have to add for these additional class years.
ADDITIONAL CLASS YEARS
2 years: $31.95 3 years: $33.95 4 years: $35.95 5+ years: $37.95
*Price increase is for those ordering only the garden flag.
*No price change if also ordering a large banner with the same name and year(s).
All banners have names and years printed on both sides.
Evergreen Brand Flags/Banners, Applique
Imprint is heat-bonded of highest-quality cad-cut materials.

All work is done at our shop.
Price: $20/pair
(one for front and back)

*effective January 1, 2020
+3 panels for Pre-Breakout Students
Includes safety pins to attach to banner.
Rat Panels (example: 2021 +3)
*all VMI items already include the 15% off discount in the price
*all VMI items already include the 15% off discount in the price